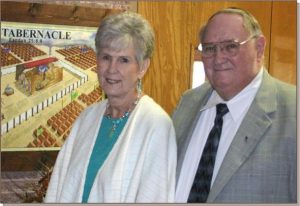 Dr. Don Davis – Executive Director
Mrs. Nettie Davis – Secretary
Dr. Davis and his wife Mary (Ms. Nettie) are one of the founders of Landmark Mission Projects. Dr. Davis pastored in the Fort Worth area, then served as a missionary in Brazil for 14 years. Click to see a documentary of their work in Brazil.
Dr. and Mrs. Davis are missionaries out of the Landmark Baptist Church.
While Dr. Davis takes care of the administrative affairs Ms. Nettie handles the funds for over 30 missionaries and mission projects as well as the secretarial duties of the ministry.